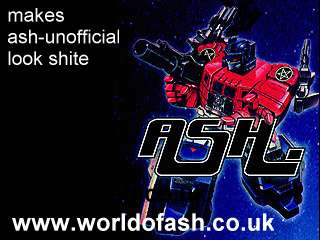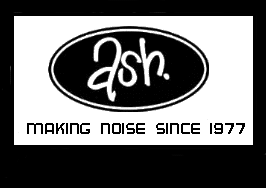 "In 1977 a crack smoking unit of gimps and rent boys were sent to prison for sex crimes they did commit. These deviants promptly escaped from a maximum security rehab unit to the porn underground. Today, still wanted by the government, they survive as whores of fortune. If you have a problem-if no one else can help-and if you can find them-maybe you can fuck the Ash-Team."


Welcome to World Of Ash !




**INTERGALACTIC SONIC 7'S ARTWORK EXCLUSIVE IN NEWS SECTION**
**10th ANNIVERSARY ALBUM FINALLY NAMED, DETAILS IN NEWS SECTION**
**ENVY ARTWORK EXCLUSIVE IN NEWS SECTION**
Below: A Message from Mark Hamilton and the rest of the band to the Ash-Official.com MessageBoard members! (It's Rick with their Q Award, lol)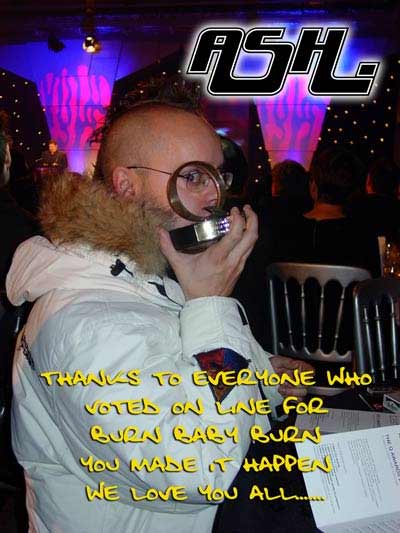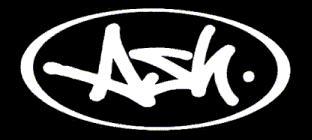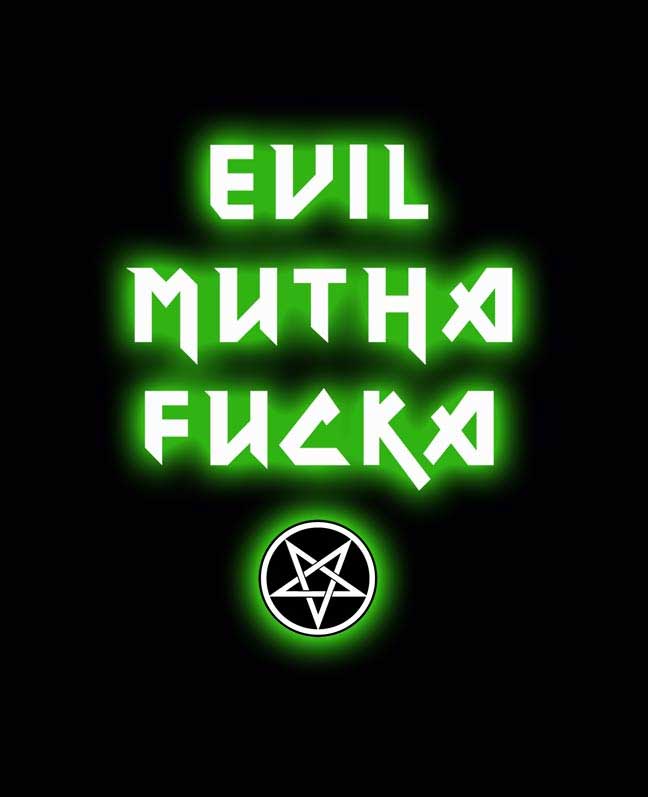 View My Guestbook
Sign My Guestbook






Beware! This is my first ever attempt at building any kind of website so be gentle! So here it is! If you think that i've missed anything out then let me know! It's taking a while to do but im gradually getting there so be patient!

Stuff about Ash:

Mark and Tim first got guitars for christmas back in 1989. Their inspiration came from listening to Iron Maiden and Megadeath. They then formed the band 'Vietnam' which went on for 2 years.
In late 1991/92 both Mark and Tim realised that the band was going nowhere, what with their drummer and a singer never turning up for band practice. By then they had around 6 songs wriiten and plenty of determination, all they needed was a drummer to complete the band. They knew Rick from school and altohugh they looked upon him as a geek, and as cynical as he was towards them he went to a band practice and became their new drummer.
For the next 2 years the recording studio Cosmic Rays became their home. The studio was basically a hut with a 7-track mixing desk (yes 7-track, it was supposed to be 8-track by 1 track was broken). All summer they recorded and wrote tracks till finally, Trailer the mini album was created...
Then came 1977, hitting bigtime as it went into the charts at No. 1. In 1997 They looked for a new guitarist as live shows were becoming to much for Tim to handle alone. After many auditions they still hadnt found the right person. Then along came Charlotte Hatherley. Already in a band called Nightnurse for the previous 2 years, she was only 18 years old. In short her dad was moving to Australia and she needed the money so she became Ash's 4th member as guitarist and backing vocalist. In 1998 'Nu-Clear Sounds' was recorded and released. After this Ash went to Spain to write the new album 'Free All Angels', although some songs date back to the Nu-Clear Sounds era. They finally made their comeback in autumn/winter 2000 with a small venues tour and the new single 'Shining Light' being released in the following January. After this new tour dates were announced and the single, 'Burn Baby Burn' hit the record store shelves. Then the tour began and the long awaited album 'Free All Angels' was released, crashing through the charts at No. 1! Since then they have released the singles, 'Sometimes' and 'Candy' and toured throughout Europe, the far east and Australia playing gigs and 44 festivals over the summer, including Reading/Leeds and T in the Park.
Long live Ash!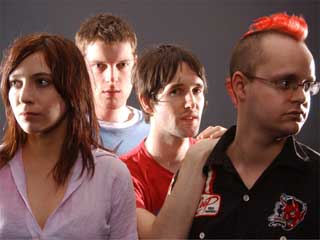 Ash are made up of four lovely people:
Tim Wheeler - Vocals, Guitar
Mark Hamilton (dmh) - Bass Guitar
Charlotte Hatherley - Backing Vocals, Guitar
Rick McMurray - Drums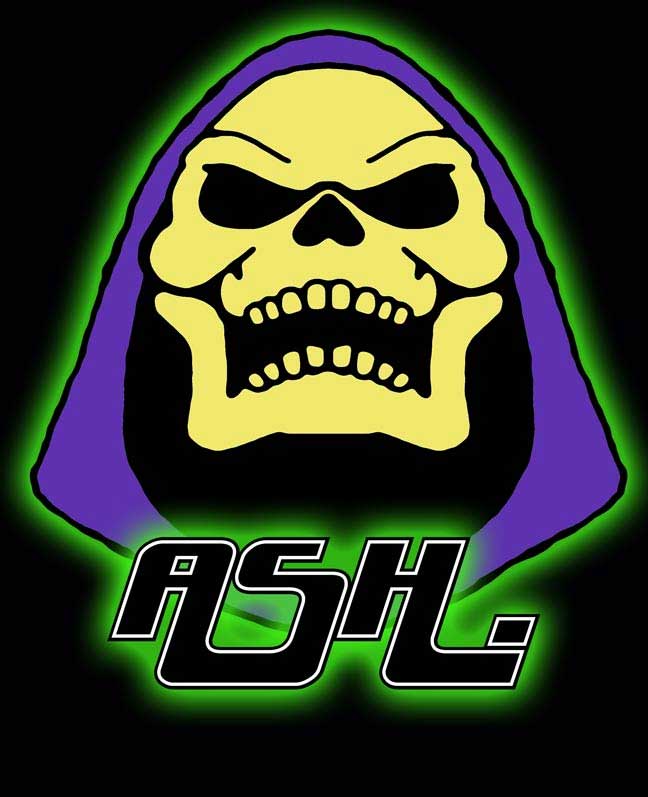 Unknown Gem Type: tlx.tlxinv.guestbook

All information on this site suppiled by Stephen Taverner, Mark Hamilton, Infectious Records and Merchfl (c). All rights reserved, 1994, 1995, 1996, 1997, 1998, 1977, 2000, 2001, 2002.