Latest Ash News :
Envy Artwork Exclusive!!
Envy Promo Artwork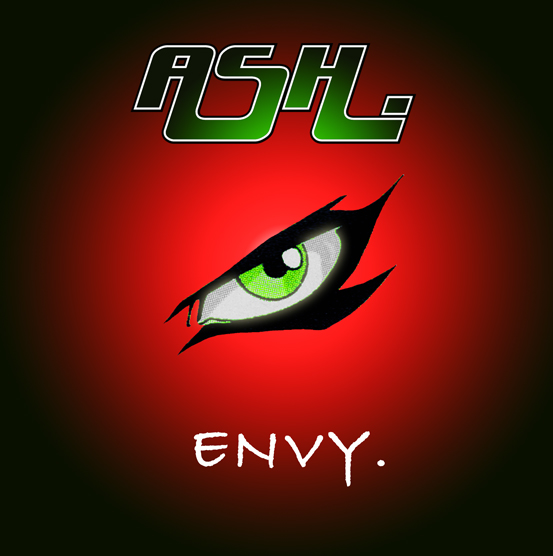 Envy CD1 Artwork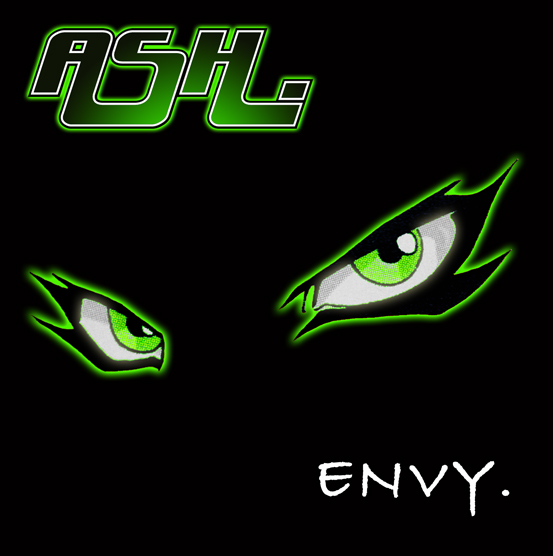 Envy CD2 Artwork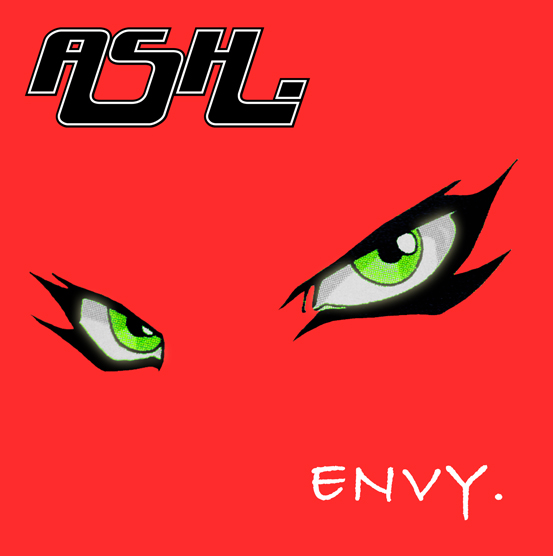 New Single Unveiled
Here at World Of Ash we're proud to announce that the new single, scheduled for release on Monday 26th August (yes on Jeds birthday)is none other than the old skool demo 'Envy'. It got it's first airplay just 2 weeks ago via radio 1's Steve Lamacq.
Judging by fans reaction to this release, it's hopefully gonna be big and we're getting our arses in gear for mass promotion in a bid to get Ash the number 1 single that they deserve more than anything. So get those tshirts, posters and leaflets printed and shout about it to your hearts contempt for the Ash Team will get this single to number one and will come out smelling like roses as we always do (you know its true).
10th Year Anniversary Album Is Finally Named
After all of the antisipation of waiting for a name, Ash's 10th Year Anniversary album has been named 'Intergalactic Sonic Sevens'. After everybody spending days coming up with suggestions on the messageboard it came as a slight blow as they didn't use any of them, but using Tims instead which i guess is fair enough really! The album features 2 cds, one of greatest hits (all the singles) and the other named 'Cosmic Debris' being fans favourite B-Sides and dvd footage of all the videos to accompany the greatest hit singles.
Intergalactic Sonic 7's Promo Artwork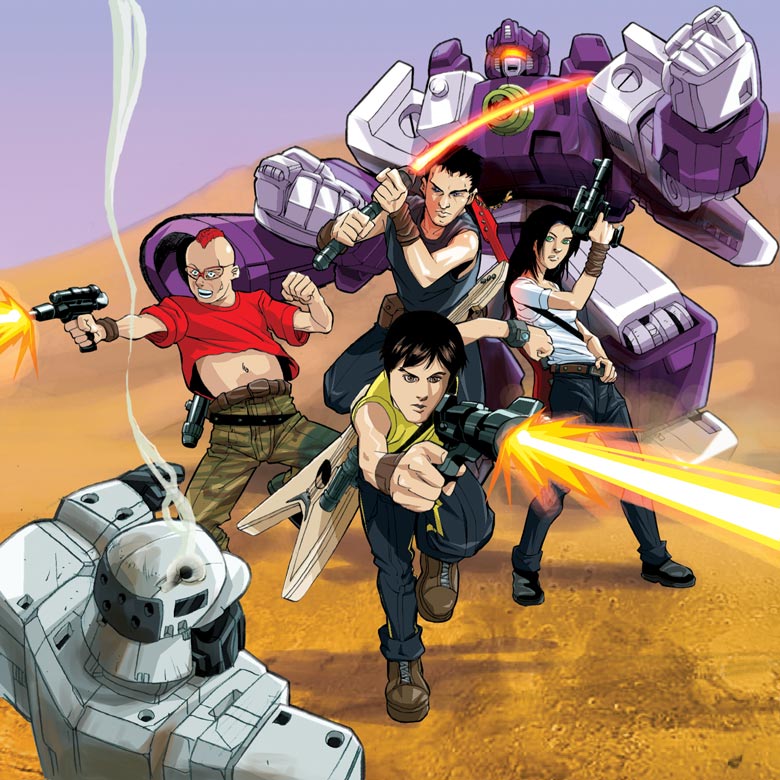 Other ISS Artwork to be previewed soon...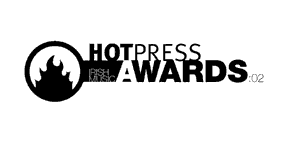 Best Irish Album: "Free All Angels" - Ash
... presented to the band by Sharon Corr

Single: "Burn Baby Burn" by Ash
Their second award of the night.
ASH GIVE FAN THE FINGER! (crap pun supplied by NME)

Ash have given away their NME CARLING AWARD for 'BEST SINGLE' to a fan who is seriously ill.

Minutes after they collected the award for 'Burn Baby Burn', they handed it over to fan Simon Brown, who was the band's guest of honour at the star-studded ceremony.
ash and simon with award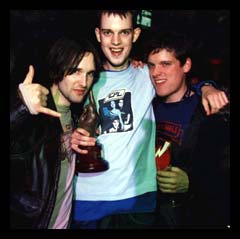 ASH WIN NME CARLING AWARD
At this years NME Carling Awards 2002 ceremony Ash walked away with 'Single Of The Year' for Burn Baby Burn. The acceptance speech was kept err.. very short. The band proceeded to take advantage of the free bar, along with more dangerous antics and entertainment with a Mr Mark Hamilton.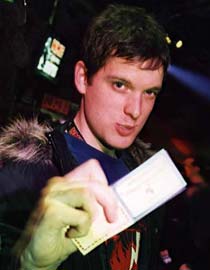 New Ash Chat Room for Testing :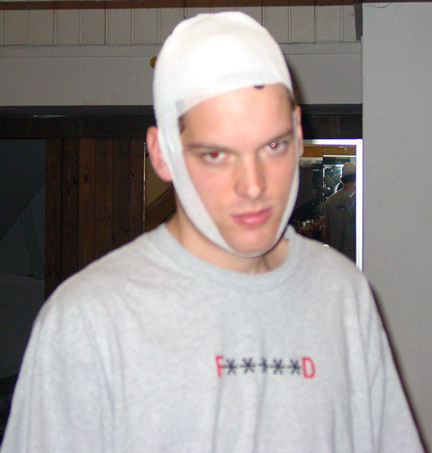 Two Nights ago in Switzerland after a gig Mark fell from the roof of the bands tour bus after a drunken fight with an imaginary Jedi cracking his head open on the ground. The band rushed to find him on the ground in a pool of blood thinking the worst. Luckily (thank his lucky stars) he escaped with 40 stitches and now looks like Mr Bump from Mr Men!(he's the one who added that comment!). Despite the accident that could of ended tragically he went ahead with lastnights gig. He added "am counting my blessings! how it wasn't more serious i haven't a clue. everyone else thought i was dead lying in a pool of blood. so in true WWF style 'don't try this at home kids' " He should be as right as rain soon though!
Ash to re-release 'Jack Names The Planets' :

Recently on the ash-official.com messageboard Tav the bands manager has said that they will re-release 'JNTPs' early next year onto CD. As quoted from Tav : "well.....it just so happens that i am going to re-release good old jack. this time on cd, cos so many people have requested it (not many record players out there these days). there's even going to be a bonus track - an early version of 'season', taken from the raptor 12" that mark put out before they signed to infectious.
it won't be on lalaland cos someone tried to sue me for using that name(it belongs to some production company). it will be released through double dragon, my new label and home to little hell.
tracklisting:
1. jack names the planets
2. don't know
3. season
should be out sometime in the new year."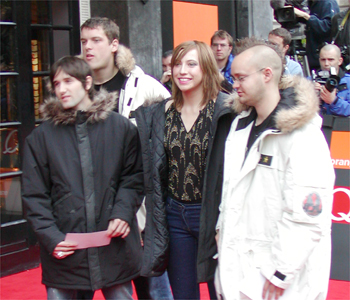 Press Release From Q Awards: (from live at the wire.com)

October 2001 - London, England

The 12th annual Q awards rocked the house at the Park Lane Hotel in London on Monday night. A wild time was had by all, with appearances from Kate Bush, Travis and John Lydon showing up on a horse-drawn rag-and-bone cart.
Johnny Vegas even told a hecklesome Johnny Rotten that he'd "Defeat you with love!"

Awards were given out in the categories of best single, best album, best video, best new band, best live act, best act in the world today, best producer, classic songwriter, special Q award, Q merit award, Q inspiration award, and Q people's choice award.

Ash took home the best single award for its hit Burn Baby Burn. To see highlights of the show and the acceptance from the winners tune into Channel 5 at 10:15 on November 3rd. For the full story on the Q awards pick up a copy of Q magazine on sale November 9th.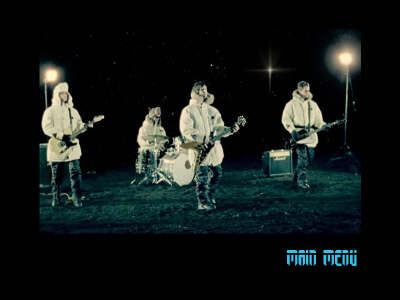 There's A Star Video Shoot Info From Mark Hamilton :
"ok, we're off to iceland tomorrow to shoot it up in the mountains, imagine vast area covered in snow, think hoth in the empire strikes back, we're all dressed han solo style with rebel alliance logo's with rescue flare going up in the night and we're gonna come across 'snow jawas!' whilst tim makes a quest across the snow scape searching for his flying v just in time for the solo. how epic.........."